All Ways Drains' Services
Twin Cities Plumbing, Sewer & Drain Repairs
All Ways Drains is here for all your plumbing needs! We provide a wide variety of services to keep the plumbing working at your home or business.
Drain Cleaning
Don't let a clogged drain ruin your day! Call us for professional drain cleaning. We have the tools and experience necessary to properly clean your drains without causing further damage. We specialize in high pressure water jetting, also known as hydro jetting, to safely and effectively clean drains.
Plumbing Fixtures/Appliances
We provide expert installation and repair for the following plumbing fixtures and appliances.
Sinks/Faucets
Showers/Bathtubs
Toilets
Garbage Disposals
Sump Pumps
Whether you have a leak that needs fixed or want to upgrade to newer, more efficient models, we can help!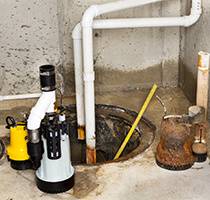 Sewer Repair
Nothing's worse than a sewer that's backed up. We know when this happens you need it fixed right away! That's why we provide 24/7 live response to help you when you need it most. If you even start to notice a sewer smell around your house or hear gurgling when flushing the toilet – give us a call! It's always better to fix the problem before it becomes a stinky disaster!
If you are experiencing low water pressure, discolored water, leaky pipes or other issues, let us know. We can quickly determine if it's an issue with your neighborhood water system or the pipes on your property. If it's on your property, repiping with PEX or copper usually solves the issue.
In the winter, frozen and burst pipes can be a problem. Call us at the first sign of trouble so we can get the pipes fixed and your water working again.