Clogged Drain Maplewood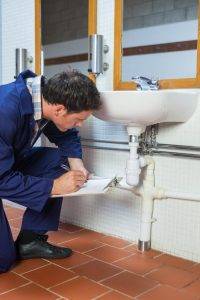 Are you experiencing a clogged drain at your Maplewood home? You have come to the right place! All Ways Drains has experienced professional residential and commercial plumbers who are ready and willing to help with plumbing problems of all sizes.
A clogged drain can be a hassle. It can cause bad odors and it can lead to other problems, so it's important to get the drain unclogged as soon as possible. Sometimes, you can unclog the drain on your own using a plunger or a mixture of baking soda and vinegar. But when those DIY solutions don't work, it's time to call in professionals like us.
We can come to your home or commercial property and quickly and efficiently unclog your drain. We will never over-charge you for our services, and you can rely on prompt and courteous service from us every time you call us for help.
If you are experiencing an emergency with a clogged drain, you can call us any time, 24 hours a day, 7 days a week. Help is always just a phone call away, and you will never have to wait long for one of our plumbers to respond.
Call us today to learn more, to schedule your appointment and to get a free estimate. We will come out and take care of your clogged drain so it won't be a problem for long!
Help with a Clogged Drain
Sometimes you just can't fix a stubborn clogged drain on your own. You need the help of an expert plumber that has the tools and know-how to unclog even the toughest drain.
We can also help with a variety of other plumbing problems:
Clogged toilets
Burst pipes
Low water pressure
Sump pumps
Water heaters and tankless water heaters
Remodeling jobs, repiping and related work
Garbage disposals
Faucets
And much more!
We are also multi-housing specialists, and we can help homeowners associations, property management companies and landlords with all of their plumbing needs too.
As a family owned and operated company, we strive to provide all of our customers with the best possible plumbing services at great prices. We are also Vet owned and operated, and we do everything we can to support our fellow Veterans in our community and throughout the entire country.
Maplewood Clogged Drain and More
For more information on how to get help with a clogged drain in Maplewood, call All Ways Drains at 612-922-9422, or you can contact us for a Free Estimate.