Clogged Drain St Paul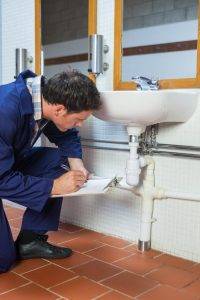 Do you have a clogged drain in your St. Paul home or business? All Ways Drains can send a friendly plumber directly to your home or commercial property to help with all of your plumbing system needs. No job is too big or too small. We strive to provide every single customer that calls us for help with the best possible solution and quality customer service. Whether you are a homeowner, contractor, property manager or facility manager, we are ready to assist you!
A clogged drain is no fun and we understand that. Whether they occur in the kitchen, bathroom, or any other room in the home, a backed-up drain can cause interesting odors and even lead to additional problems requiring more extensive repairs. That's why we know how important it is to get that clogged drain cleared as soon as possible. And, you can never plan a clogged drain, so call us anytime, 24 hours a day, 7 days a week. Help from All Ways Drains is just a phone call away.
Call the professionals today to learn more, schedule an appointment or to get a free estimate! We can come to your home or commercial business to quickly and efficiently unclog your drain. We will never over-charge and you can rest easy knowing you can always rely on our prompt and courteous service.
Professional Clogged Drain Help
Sometimes, you can unclog a drain with your own at-home resources. But when those 'do-it-yourself' options fail, it's time to call the professionals! When you are in need of an expert plumber that has the tools and expertise to unclog even the toughest drain, call the professionals at All Ways Drains.
As a family and Veteran-owned company, we treat all of our customers with the utmost respect and strive to be among the best in the St. Paul plumbing industry. Our goal is to meet or exceed all of our customers' expectations on every job, every time. We can help with plumbing problems of all types. In addition to clogged drain repair, here are few additional examples of the plumbing services we offer:
Sump pump repairs
Toilet and drain clogs
Low water pressure repair
Burst pipes
Faucet installation
Remodeling jobs
And more!
St. Paul Clogged Drain Information
For more information on how to get help with a clogged drain in your St. Paul home or business, call All Ways Drains at 612-922-9422, or contact us for a Free Estimate.