Drain Cleaning Coon Rapids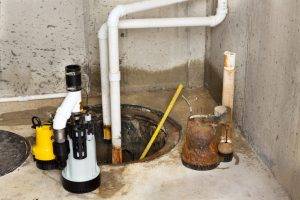 One of the most annoying plumbing problems you can have is when your drains are clogged and you can't unclog them on your own. Not only is the backed up water a hassle and could potentially lead to expensive repairs, but a clogged drain can also be quite smelly too. So when you need professional drain cleaning in Coon Rapids, you should call in the experts at All Ways Drains.
We can quickly come to your home or business to unclog your drains and clean them out. Even if your drains are not clogged, we can still come out and perform professional drain cleaning services so you don't have to worry that there will be a problem with them in the near future.
Give us a call and we can tell you even more about our drain cleaning services and everything else we can offer you. Our plumbers are all professional and friendly, and we are happy to help you with all of the plumbing related problems you are experiencing. No drain cleaning job is too big or too small for us, so give us a call today to get on our schedule.
We offer 24/7 emergency services, and service calls generally will get a same-day appointment because they will usually take priority over everything else on our schedule.
Expert Drain Cleaning
It is important to make sure the drains in your home or business are as clean as possible. This can help prevent other, more expensive plumbing problems. And it is especially helpful if you live in an area that is prone to flooding.
We can come out to your home or commercial property and quickly but effective clean your drains, ensuring that you will not have to deal with a backed up plumbing system.
We even offer free estimates, and we are happy to answer any questions you have too. Just give us a call to find out more!
As a Veteran and family owned and operated plumbing service, we make sure all of our customers get the personalized attention they deserve. We will never recommend repairs or other services that are not absolutely necessary, and we make sure our prices are always fair and competitive.
Coon Rapids Professional Drain Cleaning
Do you want more information on drain cleaning in Coon Rapids and any of the surrounding areas? Call All Ways Drains at 612-922-9422, or you can contact us and get a Free Estimate.