Emergency Plumber St Paul
Do you have a plumbing problem? We have your plumbing answer! 24 hours a day, 7 days a week, 365 days a year. When a burst pipe pours water into your basement, your sewer is having issues or a clogged drain is backing things up in the bathroom; All Ways Drains has got you covered. We are an emergency plumber for St Paul and are here to help resolve your plumbing problem as soon as possible. We can help with a variety of plumbing issues including: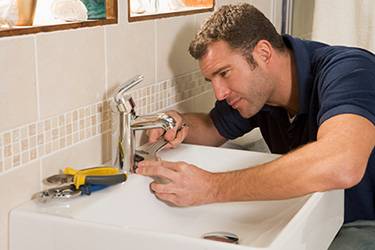 Water heater issues
Backed sewer
Burst pipes
Clogged drains and toilets
And more
Any plumbing emergency can bring stress and discontent. That is why it is so important that you find a plumber you can depend on and trust. Not only are you dealing with a smelly mess that will need to be cleaned up, but you need quality repairs fast and at an honest price. All Ways Drains is one of the most trusted names in plumbing in the area and we have seen our fair share of clogged drains, burst pipes, and similar emergency situations.
So, if you are experiencing a serious plumbing issue, you can call us and talk to a live person on the other end of the phone. Give us a call today!
Professional Emergency Plumber
As a Veteran and family owned and operated business, we value honesty and trustworthiness above all else. We want our customers to continue to come to us because they know we will give them great service and will never recommend any repairs or new installations they don't actually need.
Whatever it is your plumbing requires, know you can call our emergency plumber and receive the concern, care and customer service you deserve. We take pride in what we do and do everything we can to meet or exceed all of your expectations. Our plumber can even answer your questions as he is assessing the situation and making the repairs. That way, you are fully informed throughout the entire process.
So, don't delay, call as soon as you notice a problem. Service calls always take priority when you call for an emergency plumber so you can always trust us for fast, reliable service.
Contact Our Emergency Plumber
Do you need an emergency plumber in St Paul? Call All Ways Drains at 612-922-9422, or you can contact us to get a Free Estimate.