Plumber Twin Cities
You have found the right place for your Twin Cities plumber, be it for home or business! All Ways Drains, a top-tier plumbing company, boasts a bevy of services carried out by the very best plumbers in the area for residential and commercial customers:
24/7-365 emergency repairs
Burst pipes
Clogged drains and toilets
Garbage disposal installation and/or repair
Remodeling assistance (installs of water-based appliances, piping repair, new pipe installation, &tc.)
Problems with low water pressure
Service calls for repair
Sump pump services
Water heaters (hot and tankless)
And so much more!
All Ways Drains will get a plumber to your house or company as soon as possible to assist in the maintenance of every possible aspect of your plumbing system. If you need a hand in a bathroom or kitchen remodeling project, or even if your issue is just a clogged toilet, any task can be tackled by our team.
We want to provide all callers with the best services available. We make life easier for homeowners, contractors, property managers, facility managers and anyone else who is experiencing issues with their plumbing or need help in an installation situation.
Call today for a free estimate and to get on our schedule immediately! Service calls being our top priority, you will not be waiting long for a plumber, especially if plumbing problem is emergent.
Professional Plumber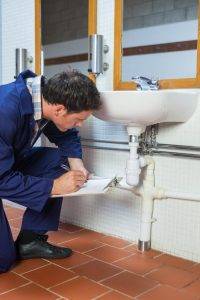 One of the very most reliable plumbing service companies in the Twin Cities area, All Ways Drain's customers are well aware that they can call on us any time they seek the help of a professional plumber. We carry out the job the right way, on the first try. Our prices are competitive and you will not be hassled to purchase things you are not in need of—we will never recommend repairs or new installations that are not essential.
A veteran, family owned and operated company, we value our reputation as being accountable and above all else. We seek your repeat business, meaning if your plumbing continues to go awry over time, we want to be the company you call on. The great service we provide your family will help spread the word on the overall excellence of our services.
Call us today to find out why we are one of the best plumbers in this area! We will be happy to answer any questions you have, and we can send a plumber to your home or commercial property as soon as possible.
Twin Cities Professional Plumber
For more information on hiring a plumber in Twin Cities, call All Ways Drains at 612-922-9422, or you can contact us to get a Free Estimate.