Plumbing Contractor Shoreview
When you need a reliable and professional plumbing contractor in Shoreview, call All Ways Drains. We can send one of our plumbers to your home or business to help with any of your plumbing needs.
A plumbing contractor from All Ways Drains can help with a variety of plumbing problems – scheduled and unscheduled – including:
Clogged drains and toilets
Repiping with PEX or copper pipes
Bathroom and kitchen remodeling: laying new pipes, faucet installation and more
Broken sinks, bathtubs or toilets
Garbage disposal repairs and new installations
24/7 emergency service for burst pipes and other unexpected plumbing problems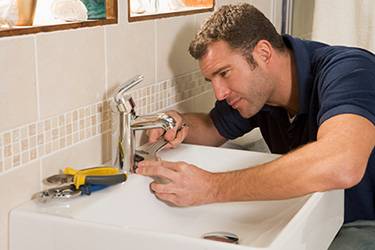 Service calls get top priority, and we can often send a plumbing contractor to your home or business on the same day that you call us for help.
All Ways Drains also specializes in helping property management companies, homeowners' associations and multi-housing properties with all of their plumbing needs. No job is too big or too small for us, so call us today and we can tell you even more about our services and why we are among the best plumbers in this area.
We even offer free estimates so you can budget accordingly. We think you will find our prices to be fair and competitive.
Professional Plumbing Contractor
All Ways Drains is a family and Vet owned and operated business that has been helping home and business owners in this area for almost two decades.
We pride ourselves on our high quality customer service and our attention to detail. When we do our work, we will never cut corners or sacrifice any of the excellent work that we are known for.
The plumbing contractor we send to your home will never recommend services or products that are not necessary. We just want to give you straightforward and honest plumbing services at great prices. That way, any time you need a plumbing contractor you know you can call us, and we hope you will recommend us to your friends and family that are looking for a plumbing contractor too.
Call today to schedule your appointment or to get your free estimate! We can send a plumbing contractor out as soon as possible.
Hire a Professional Plumbing Contractor
Do you need a plumbing contractor for your Shoreview home or business? Call All Ways Drains at 612-922-9422, or you can contact us and get a Free Estimate.