Plumbing Maplewood
Having plumbing problems? Do not delay essential plumbing repair or replacement. At All Ways Drains, we specialize in plumbing for Maplewood and throughout the surrounding areas. There is not much our team of professional plumbers can't do. We are able to handle plumbing jobs big and small for residential and commercial clients alike. So when you need help with your plumbing, don't hesitate to give us a call.
All Ways Drains has been a leader in the local plumbing industry for over 10 years. We are family owned and operated, and we are also Veteran owned and operated. We guarantee personalized service every time we are called upon to provide plumbing help. Customer service and satisfaction are our top priorities so the idea of keeping you coming back to us is the driving force behind the way we conduct ourselves. You will find our plumbers and staff to be professional, courteous and friendly.
Give us a call today to learn more about our plumbing services and to get on our schedule. We will gladly answer your questions and even give you a free estimate on our services.
Our Plumbing Services
Our plumbers have seen almost everything when it comes to plumbing problems and installing new water-using appliances and pipes. All Ways Drains can truly be your one stop shop for all of your plumbing needs.
We can handle it all. Our plumbing services range from unclogging a drain to installing new plumbing and more. Here are just some of the services we offer: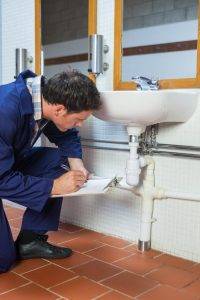 Garbage disposal repairs, installations
24/7 emergency services
Bathroom and kitchen remodeling (installing new fixtures, running new pipes, etc.)
Clogged drains and toilets
Drain cleaning
Help with burst pipes
Sump pumps
Sewer repair
Repiping
Help with water pressure
And more
And, these are just some of the services we offer. Service calls get top priority, and we are available 24 hours a day, 7 days a week if you are experiencing a plumbing emergency and need assistance right away.
So, whether you need help with a burst pipe, leaky faucet or even remodeling help, do not hesitate to call us and schedule an appointment. You will be happy you chose us as your plumbing professional!
Professional Plumbing and More
If you would like to learn more about our plumbing services in Maplewood and the surrounding areas, please feel free to call us at All Ways Drains at 612-922-9422, or you can contact us online for a Free Estimate.