Plumbing Repair Minneapolis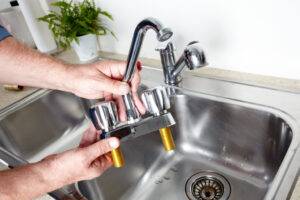 As plumbing repair experts, we know how important it is to keep your drains, piping, sump pumps and toilets running smoothly. So, when you need plumbing repair in Minneapolis, call us at All Ways Drains! Whether you need a toilet or drain unclogged, re-piping work or plumbing fixture repair, let us know! Our plumbers can also help with plumbing emergencies like burst pipes, broken sump pumps and more! We are the plumbing repair professionals dedicated to responding to your request for service in a quick and timely manner every job, every time. We offer 24/7 live response services because we want to ensure you will never have to wait long for your essential plumbing repair.
When you call the experts at All Ways Drains, rest assured you will receive honest, genuine and friendly service at a great price. Upon receiving your call, one of our plumbers will be sent to your home or business to quickly and accurately diagnose the plumbing problem. In addition to plumbing repair and emergency services we also supply plumbing replacement and remodeling! Give us a call today to learn more and we can answer any questions you may have.
The Plumbing Repair Professionals
For over 10 years, All Ways Drains has been helping your neighbors in the Minneapolis area with all of their plumbing repair and remodeling needs. We pride ourselves in being family owned and operated. And, our owner is a Veteran who does his best to support the Veteran community.
With All Ways Drains, our customers know that when they need personalized service and reliable plumbers, they can call us first. If you are dealing with a leaky, burst pipe or clogged drain, suffer no more! Give us a call and we can send someone out to your home as soon as possible. Our extensive plumbing repair services include but are not limited to:
New faucet installation
Clogged toilet repairs
Burst pipe and broken sump pump repair
Leaky faucet repairs
24/7 service calls
Repiping services with copper or PEX
Whatever your plumbing repair issue, we will do everything we can to get your home or business' plumbing back up and working like it should be.
Minneapolis Plumbing Repair
We hope you will choose All Days Drains when it comes to both your planned remodeling projects and your plumbing emergencies alike. We want to be your one-stop-shop! So, when you are in need of plumbing repair in Minneapolis, call us at All Ways Drains at 612-922-9422. Or, contact us today for a Free Estimate.