Residential Plumber Edina
Needing a residential plumber in Edina can be stressful, especially if it is the middle of the night or over the weekend and you need emergency repair services. Fortunately, All Ways Drains is here to help! We can tackle plumbing issues big and small. And we offer 24/7 fast response times, which means you will never have to wait long for a residential plumber to come to your home and fix whatever plumbing issue you might be having. Service calls take priority for us. So if you are having a plumbing emergency, we will be there as soon as possible to get it fixed.
From toilet clogs to burst pipes and everything in between, we can come to your home and fix any plumbing problem. Are you doing a home renovation and need a new faucet installed? Give us a call. Did your pipes freeze and burst? You can call us for that too. No matter what your plumbing need is, we've got you covered.
We can even help with issues like:
Low or no water pressure
Repiping
Garbage disposals: installation and repair
Water heaters (tankless and hot)
Problems with sump pumps
And much more!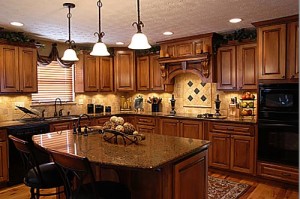 So when you need a reliable residential plumber, you know who to call – All Ways Drains!
Residential Plumber: Why Hire Us
Our reputation precedes us. We are known as professional, trustworthy and efficient plumbers who take great pains to make sure we do a thorough job every time.
We have been in business for more than 10 years, and our customers know that when they call us for a residential plumber, they will get one that is well-trained and experienced. The residential plumber will also be friendly and courteous. We pride ourselves on our customer service, and we want to make sure you are fully satisfied and happy with the work we do for you.
We are a high quality residential plumber that offers our services at an affordable rate. So when you need a plumber, just give us a call and let us know what we can do to help. We will be there as soon as we can to ensure your plumbing problem is fixed.
Do You Need a Residential Plumber?
If you need a residential plumber in Edina, call All Ways Drains at 612-922-9422 or, you can contact us and get a Free Estimate.