Residential Plumber Maplewood
When you need a residential plumber in Maplewood or any of the surrounding areas, call All Ways Drains. We can help with a variety of plumbing problems including:
Clogged drains and toilets
Faucet repairs and new installations
Garbage disposal repairs and new installations
Hot and tankless water heater repairs and new installations
Low water pressure
Repiping with copper or PEX
Burst pipes
Sump pump repairs
A residential plumber from All Ways Drains can help with any plumbing problem you are having. Service calls take top priority, and we can usually come to your home on the same day you call us. That way, you don't have to worry about waiting too long for a residential plumber to come out and help you with whatever plumbing problem you are experiencing.
We also offer 24/7 emergency service, and you can call us any time day or night to speak to a residential plumber about your plumbing emergency. We can give you a few suggestions on what to try on your own. If those suggestions don't work, we will send a plumber to your home as soon as possible.
Residential Plumber from All Ways Drains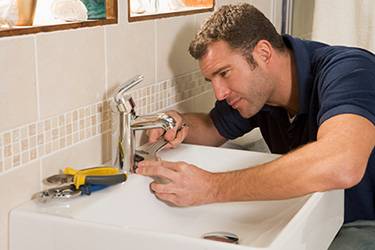 All Ways Drains has been serving this area for more than 15 years. We are a family and Veteran owned business that strives to treat all of our customers as if they were members of our extended family.
We want our customers to know they can call us any time they need a residential plumber. We realize how difficult it can be to find a reliable and honest plumbing company, so we give everyone that calls us the best possible service at fair and reasonable prices.
Our residential plumber can give you a free estimate on how much your repair or new installation will cost, and we will never recommend any services or products that are not absolutely necessary.
Call us today to find out why we are one of the area's most trusted plumbing services! We can put you on our schedule right away so you will not have to wait long for help from one of our residential plumbers.
Hire a Residential Plumber
Do you want more information on getting a residential plumber sent to your Maplewood home? Call us at All Ways Drains at 612-922-9422, or you can contact us and get a Free Estimate.