Residential Plumber St Paul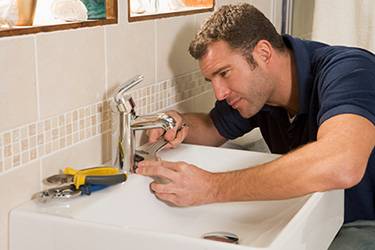 As a family-owned and -operated business, we understand how stressful plumbing problems can be when you have a household to run and a family to worry about. That's why we are a trusted residential plumber in St Paul. Our customers know they can rely on us for all of their plumbing needs. From a simple problem like a clogged toilet to a larger project like repiping or dealing with a burst pipe, we can help.
In business for more than 10 years, we have seen our share of plumbing problems and we know just what to do to fix the issue so it doesn't become a bigger complication. We'll have your plumbing back up and running in no time! Just give us a call to get on our schedule. Service calls get priority, and we offer 24/7 emergency services. So you never have to wait long for a residential plumber to respond.
What Can Our Residential Plumber Do For You?
No matter what your plumbing problem is, we can help. All of our plumbers are professional, experienced and well-trained in solving all sorts of plumbing issues:
Clogged toilets and drains
Repair and installation of faucets
Repair and installation of garbage disposals
Repair and installation of hot and tankless water heaters
Broken or leaking showers
Repair and installation of bathtubs, toilets and sinks
Low water pressure
Copper or PEX repiping
Repair of burst pipes
Repair and installation of sump pumps
The services provided by our residential plumber run the gamut, so we can help with anything you need. Give us a call to find out more and to schedule an appointment!
Residential Plumber in St Paul: Learn More
When you need a residential plumber in St Paul, call All Ways Drains at 612-922-9422 or you can contact us for a Free Estimate.