Sewer Backup Shoreview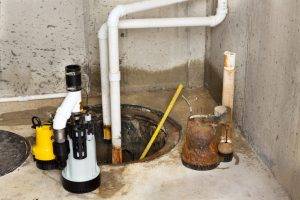 Sewer backup at your Shoreview home or business can get messy and smelly. You want to be sure that the clog in your sewer is cleared out as soon as possible so there is no further damage done to your house or commercial property.
A sewer backup issue can lead to a host of other problems: flooded rooms, ruined items, raw sewage that presents unhealthy living conditions, mold and mildew problems and more. That's why you need to call a professional plumber in for assistance at the first sign that your sewer is backing up.
Here are a few good indications that your sewer might be backing up:
Gurgling noises coming from your drains
A foul smell coming from your drains
The drains in your home are slow to drain water out of your sink, tub, etc.
If using a faucet in one spot leads to a backup in another spot
Water pooling around the drain in your basement or the lowest level of your commercial property
If you spot any of these problems, or if you just have a suspicion that your sewer is backed up, give us a call to send someone out. We also offer 24/7 emergency services so if the sewer backup is particularly bad, we can have a professional plumber come to your home or business no matter what time of day it is or what day of the week it is.
Help with Sewer Backup
When you call All Ways Drains for help with a sewer backup, you get an entire team of plumbers that can assist you. We offer prompt and courteous services at excellent prices. And as a family owned and operated business, we offer all of our customers personalized attention.
We will do our work quickly but without cutting any corners. You will never have to worry about subpar work from us.
Not only that, we are a Veteran-owned company and we support the Veterans in our local community and throughout the entire country. Give All Ways Drains a call today to learn more and to schedule your sewer backup repair appointment!
Shoreview Sewer Backup and More
Are you interested in making an appointment to get help with sewer backup at your Shoreview home or commercial property? Call us at All Ways Drains at 612-922-9422, or you can contact us for a Free Estimate.