Plumbing Contractors Edina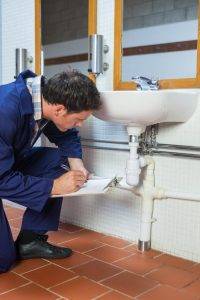 It can be a little scary finding the right plumbing contractor in Edina. With so many options in the area to choose from, how can one be sure that the company you choose will be a professional and that makes good on their promises?
Always call All Ways Drains when you need a plumbing contractor you can put your faith in. Known and respected in the area, current and former customers alike know that they can trust us for all plumbing service needs. We cover residential, commercial and industrial customers, offering Edina and local residents plumbing contractors' services including:
Apartment and condo plumbing services-no explanation is required here.
Faucet repair and installation-many homeowners are capable of pulling this off. The tasks related often being multi-staged (with the potential for a lot of different pieces and pipes involved), you may want to save yourself the trouble and call on a professional.
Garbage disposal repair and installation-much like the faucet repair, we can certainly carry this job out for you. A little bit less involved than a faucet repair or installation, this one is often quite literally, messy.
Hot and tankless water heater repair-if the water heater is not kicking out the hot like it once could, our plumbing contractors can certainly take a look. We can replace parts within (or without) or install a new one for you.
Repairing burst pipes/Repiping-out with the old and in with the new, new piping to replace old piping or, if possible, repairing with existing parts.
Showers, tubs and sinks repair and installation-yes, we handle fixtures, too! We can try to repair or handle an all out remodel!
Sump pump and sewer repair and installation-if water is collecting within your lower-level, you may need a repair to your existing sump pump or your initial installation. A sump pump will help see to it that water pumps out.
Troubleshooting and fixing low water pressure-we will try to determine whether or not the problem is related to your system or lies outside the bounds of your property. If deemed to be on your property we will determine what is getting in the way and work to get standard pressure established again.
Unclogging toilets and drains-few things are more annoying than clogged drains—they effectively slow the whole house down. Don't mess with this phenomenon for too long. It may just take the steady hands and tools of a professional to make it budge.
And more!
Should your current plumbing need not have made our list, give us a call anyway. With many other professional plumbing services offered, there is not much that we cannot do for you. Specializing in multi-housing units and homeowners associations, we are the plumbing contractor for you!
Professional Plumbing Contractors
Call us to schedule an appointment for your free estimate! Or, if you are experiencing a plumbing emergency and need assistance as soon as possible, give us a call now. We offer 24/7-365 live response services so help from plumbing contractors is always just a phone call away, no matter what time of day it is.
Edina Plumbing Contractor
Do you need a professional and trustworthy plumbing contractor in Edina? Call All Ways Drains at 612-922-9422 or contact us to schedule your Free Estimate.