Plumbing Minneapolis
Whether you have a clogged drain or you need a new water heater or anything in between, All Ways Drains can help with your plumbing needs in Minneapolis and the surrounding areas.
Our professional plumbers can come to your home or business, assess the situation and any problems and then recommend a plumbing solution to you that is both reasonable in price and in time frame. Some repairs we can do right on the spot after you approve them, but for others we will need to schedule a time to come back out. But you will not have to wait long! We prioritize service calls, so you will not have to worry about your plumbing problems for long.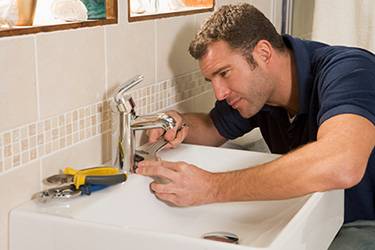 We can help with your plumbing problems, including:
Sump pump repairs and new installations
Faucet repairs and new installations
Water heater (hot and tankless) repairs and new installations
Clogged drains and toilets
Garbage disposal repairs and new installations
Repiping (copper or PEX)
And much more!
Call us to find out more about our plumbing services and how we can help you with all of your residential and commercial plumbing needs!
Plumbing Help Around the Clock
No matter what time of day or night it is, when you need plumbing assistance, give us a call. We offer 24/7 emergency response, so you will never be without a professional plumber when you need one.
We can also help with routine service calls, and we are also available when you need a new faucet installed or repaired. Our plumbing services run the gamut, so call us to find out more!
So whether you are a residential or commercial client, we can help. Give us a call to learn more about our plumbing services. We can set up a time for your free estimate, and we can answer your questions and address any concerns you might have.
All Ways Drains is a family and Vet owned and operated business. And because we are family owned, we treat all of our customers like they are members of our extended family. We value customer service above all else, and we want to make sure that you are fully satisfied with our plumbing services and products.
Plumbing and More
Do you need plumbing services in Minneapolis? Call All Ways Drains at 612-922-9422 or you can contact us to set up your Free Estimate.