Sewer Cleaning Maplewood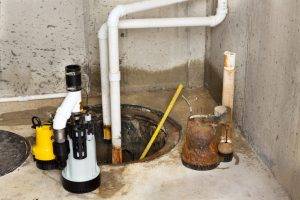 Specialists in Maplewood sewer cleaning, All Ways Drains can have a professional plumber sent to your home or commercial property as soon as possible to ensure that your sewer is draining properly and clean. Your sewer should always be working properly. Problems with your sewer mean you may face a stinky mess, possibly to level of professionally cleaning. These are largely unnecessary expenses—call us for sewer cleaning at the first sign of trouble. It is a good idea to have your sewer inspected regularly to eliminate even the possibility of clogs and messes.
We will make sure that your sewer is as clean as can be—you will not have to worry that it is not draining as it should. Nor will you have to concern yourself with bad odors.
Call us so we can set up a time to visit your house or commercial property to clean that sewer. We will field all questions and give provide a free estimate so you know how much to budget for.
Should you run into a plumbing emergency with your sewer or any other part of your plumbing system, give us a call. Someone is here to help you 24 hours a day, 7 days a week – even holidays!
Professional Sewer Cleaning
All Ways Drains has been a trusted name in sewer cleaning for many years. Countless home and business owners like you have reaped the rewards of our excellent service, namely, a smoothly running sewer system. From installing new faucets and plumbing fixtures as part of a home improvement project to helping with a burst pipe, backed up sewer or other type of plumbing emergency, we will assist you any time you seek out a professional plumber.
A family and Veteran owned plumbing company, all of our customers are in good and caring hands, and that they will get the best possible plumbing services, at fair and reasonable prices. You will never have to worry that our plumbers will not show up at your scheduled appointment time. Our help is but a phone call away.
Maplewood Sewer Cleaning
For more information on sewer cleaning in Maplewood, call All Ways Drains at 612-922-9422, or you can contact us for a Free Estimate.